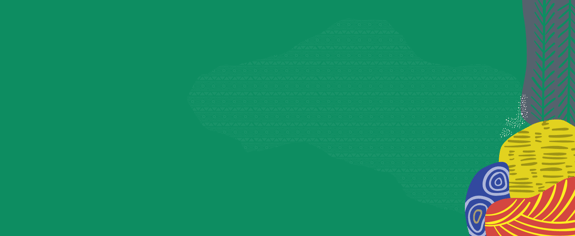 Tax Emigration & Fund Transfers
Helping you get your money out of South Africa
We can help you with tax emigration, policy surrenders, transferring your rands and accessing your inheritance
Start Your Financial Journey with Rand Rescue Today
From seamless tax emigration and hassle-free withdrawal of policy funds in South Africa to efficient money transfers, we've got you covered. Discover how we can help you access your retirement funds from overseas and seamlessly transfer your South African Rands (ZAR) abroad.
Understanding Tax Emigration
Tax emigration refers to the process of formally changing your tax residency status with SARS after you have become a tax resident overseas and meet the qualifying criteria. It's a crucial step for individuals looking to establish a new financial and tax framework in their new country of residence. Tax emigration holds significant importance as it allows you to legally transition your financial affairs, investments, and assets to align with your new residency, ensuring compliance with international tax regulations.
Learn More About Tax Emigration
Challenges and Complexities of Tax Emigration
Tax emigration involves intricate tax considerations that can vary based on your personal circumstances, your new home country's tax laws, and international agreements. The complexities arise from addressing matters such as exit taxes, capital gains tax implications, foreign income reporting, and the potential impact on retirement funds. Ensuring a smooth financial transition during emigration demands careful planning to manage these complexities effectively.
Schedule a Free Consultation Now
The Need for Expert Guidance and Assistance
Given the intricate nature of tax emigration and the potential financial implications, seeking expert guidance is paramount. Professionals experienced in tax emigration can provide tailored solutions that align with your individual needs and goals. At Rand Rescue, our team possess a deep understanding of cross-border tax laws, investment strategies, and foreign exchange controls. With our expertise, you can navigate the challenges of tax emigration, optimise your financial transition, and minimise the risk of non-compliance with tax regulations.
Let's Talk
Why Choose Rand Rescue
Trusted Globally
Our Team at Rand Rescue has assisted thousands of South Africans across the world to access their funds. We have been in operation since 2008 and are one of the leading tax emigration companies in the world. We understand that your emigration journey is never easy. There's not only the physical relocation to consider but also complex financial and tax considerations. Our commitment to comprehensive guidance sets us apart.
From the moment you engage with us, we provide end-to-end assistance, offering solutions that are most appropriate for you. Our holistic approach to your individual circumstances ensures that you can navigate the entire process with confidence, knowing that your funds are in safe hands with Rand Rescue.
How We Work
A Personalised Approach
At Rand Rescue, our clients are at the heart of everything we do. We take pride in our client-centric approach, which starts by truly understanding your unique needs and goals. We recognise that no two emigration journeys are the same, and that's why we tailor our services to suit your individual circumstances.

Moreover, we believe in transparency and collaboration. We'll work with you to ensure that your financial decisions meet your ultimate goals when it comes to tax emigration and transferring your rands offshore. To illustrate our dedication, we have hundreds of testimonials from our happy clients across the world. This shows our commitment to delivering tangible results and ensuring our clients' financial peace of mind.
We highly recommend Elena Van Trotsenburg from Rand Rescue for the exceptional service and dedication to us as clients during our Financial Emigration process. Every step of the process was handled efficiently, communication was excellent and we were always up to date with progress of the application.
Thank you so much for all your assistance with this process, you and your team have made it a painless, seamless and very pleasurable experience. I will definitely recommend you to anyone who needs assistance in this regard.
I just wanted to say a big thank you for helping me access my SA retirement annuity. It has been a pleasure to work with you and would highly recommend you to friends and family. Your service was professional at all times and I appreciated the updates throughout the whole process.
Get Started Now
Ready to find out more about how Rand Rescue can help get your funds out of South Africa?
Explore our range of services including tax emigration from South Africa and money transfers and discover why you can trust us with your tax emigration process.