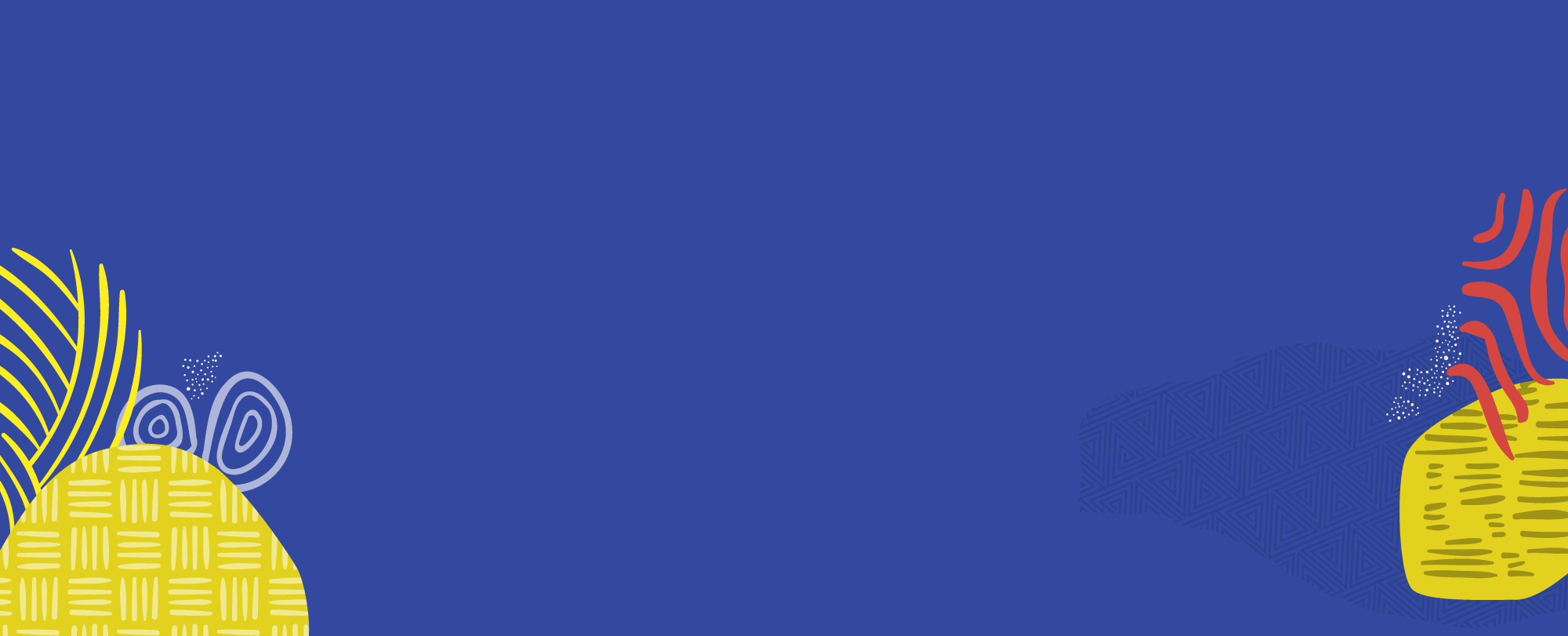 Testimonials
Find out why you can trust Rand Rescue with your tax emigration from South Africa and international money transfers.
Read the reviews from Rand Rescue's satisfied clients
Don't just take our word for it – read what our customers have to say about their recent experiences with us.
"Thank you very much to Nic and Jessica Riche at Rand Rescue! I am a South African citizen living and working permanently in the UK, and I recently needed to transfer a small inheritance from South Africa into my UK bank account. Rand Rescue set up an account in my name into which the money could be paid and from which they could then transfer it into my UK bank account. This only took about a day. I am able to use this account in the future with Rand Rescue handling the transactions. I would recommend this company to anyone who needs to transfer funds from South Africa. They are very friendly and super helpful and professional!"
"In this competitive business world, an unselfish helping hand together with professional service, is rare indeed. Thank you so much for all your proficient assistance in transferring a financial inheritance from South Africa to my bank account in Auckland, New Zealand in less than a week. Your fee was more than reasonable and I suggest you increase your fees as your outstanding services are worth it! Thank you for reaffirming my belief in the goodness of human nature and the realization that good, honest professional service, still exists today."
"Thanks again for all the good work you and your team have done to process our request."
"We highly recommend Elena Van Trotsenburg from the Rand Group (Rand Rescue) for the exceptional service and dedication to us as clients during our Financial Emigration process. Every step of the process was handled efficiently, communication was excellent and we were always up to date with progress of the application. We would not hesitate to endorse the Rand Group and Elena specifically if you need to carry out FE!"
"Thank you so much for all your assistance with this process, you and your team have made it a painless, seamless and very pleasurable experience. I will definitely recommend you to anyone who needs assistance in this regard."
"Thank you for your help throughout this process. Outstanding Client Service. After struggling for 8 years, it has been nothing short of amazing."
"I just wanted to say a big thank you for helping me access my SA retirement annuity. It has been a pleasure to work with you and would highly recommend you to friends and family. Your service was professional at all times and I appreciated the updates throughout the whole process."
"I admit I was skeptical in the beginning. With all the wonderful assistance and guidance I highly recommend people using Rand Rescue. Reeva Cutting comes highly recommended. She helped me and showed such patience, understanding and installed such confidence whilst going through the process of moving my money from South Africa to Australia. I will be using their services for future transactions."
"We appreciate the effort, efficiency and excellence with which the team have executed this complex process. We will gladly spread the word of your service."
"Thank you so, so much for everything! It's been an absolute pleasure to deal with you and the Rand Group."
"Thanks very much for your efficient and professional service. It has been faultless! We would be happy to recommend your services to anyone!"
"I also wanted to say a very big thank you. You have been so persistent and professional throughout the whole process and without you I would never have received this money. I would not hesitate to recommend you to anyone looking to get their money out of SA. You have simply been amazing"
"Ralie, Thank you so much for your hard work and diligence. You went above and beyond what's expected. We thank you and Ronel for being so persistent with SARS. It has been a pleasure working with you. And last but not least, thank you Leigh for this great service you provide to South Africans. This would not have been possible without you. All the best."
"It has been a pleasure to deal with you, thank you very much for your efficient and professional service in making the process so easy."
"From my heart, I would like to thank you all for your advice, assistance and help, but especially Ralie, who tirelessly navigated this process over all encountered obstacles right to final line. Without your help it wouldn't happened. Thank you very much and God bless you all…"
"Jacqueline and I would like to extend our thanks to you and all your colleagues for your outstanding, professional and friendly service and of course for keeping us informed throughout the whole process."
"Hi Henrico, I have received the money into my account and would like to thank you and your team for the outstanding way you went about doing things. I would never had been able to do this on my own. Thank you, your team and Katina in particular, She has been so kind, patient and helpful. Thanks again."
"What a pleasure working with Rand Group to have our funds transferred from South Africa to New Zealand. Your prompt and clear communication made these transactions a breeze. I gladly recommend your professional and efficient service to anyone looking to do international transfers and I look forward to working with you on our financial emigration in the near future."
"I highly recommend Reeva and the team at Rand Rescue. They have made a potentially complicated and stressful process simple, streamlined and stress free. It's wonderful to still have the human element and deal with the same person every time."
"Thank you so much to you and the team at Rand Reunite for assisting me in getting my RA out of SA. I had tried myself in the past and come up against such stumbling blocks of red tape that I had given up until a friend put me on to yourselves. To be honest I did not have much hope and have been pleasantly surprised that it has been so painless on my end and can't thank you enough. It might not have been the largest sum but had been important for me to be able to surrender the policy and receive what I had paid into for years. I have been singing your praises and will continue to do so as an efficient and professional company assisting us expats."
"I have waited far too long before getting back to you to thank you for all the work you did on my behalf, in getting my funds released. I think this is partially due to my disbelief that all was now done. The service you offered me - someone who knows nothing about money matters - was invaluable. I would have been lost without you. And so I thank you, from the bottom of my heart. As with all endings, there is a touch of sadness too. My connections with my homeland become weaker and moving my meagre money is part of that. But Africa lives on in my veins and the warmth and sheer hard work of people like you remind me of what I cherish about my country. So, thank you Ralie. For being a "friend in need"."
"You have really made it so easy for me and now we are finally getting to see the finish line and without your help I would never have got anywhere. Really a Huge Big Thanks to you Ralie and your Team"
"We are very pleased with your services, it has been a pleasure working with you and your company, we would not have known where to start if we had to do it ourselves. We will certainly recommend your company to anyone who would require your services."
"…I was expecting the money to arrive in a day or 2 but I see it is already in my bank!! It has been a real pleasure dealing with you and your staff and Jen and I are very grateful for your friendly, efficient and competent handling of my FE.."
"I would like to commend you on your excellent and prompt service that I have received. It is/was a pleasure to deal with someone who knows what they are doing. Thank you, Baie Baie Dankie! I cannot express my gratitude enough."
"We have been very pleased with the service you and Rand ReUnite have provided and, should I hear of anyone needing a similar service, I would not hesitate to provide a recommendation."
"We have been impressed with the professional and attentive service that we have received and will have no hesitation in recommending your services. You have definitely delivered!"
"Firstly, we would like to thank you so much for the services you have provided us to get our inheritance and TCC's sorted out. We are extremely happy and grateful that we found you on the internet. Thank you all at Rand Rescue who helped us and be sure we will most definitely advise anyone who needs exceptional service regarding the services you provide to tell them to use Rand Rescue."
"Thanks for your very professional and impressive service."
""Baie dankie, ons het die geld ontvang...waardeer jou en jou span so baie...Die diens is absoluut van top gehalte...beste wat ons nog gehad het...Vriendelik groete aan almal."
"This is excellent news - well done Rand Rescue. I have been very happy with your professional service. Well worth the investment to get it done"
"It's finally all completed despite expected and unexpected delays like a once-in-a-lifetime pandemic! We wanted to thank you and the team for all the hard work and, we're sure at times, frustration of getting the job done. It truly has been a pleasure doing business with all of you and we appreciate the proficiency, patience and hard work that has gone into a job well done! If we forgot to thank anybody please pass it on. We wish you all the best (health, happiness and business-wise) for the future and will certainly continue to recommend Rand Rescue and the team to friends and family requiring your expertise."
"Appreciate all the assistance to you and the team to making the Financial Emigration process go smoothly. Will recommend anyone to go ahead with Rand Rescue at anytime. Key points with the process: 1. Friendly 2. Trust worthy. 3. Professionalism 4. Easy process and documentation. 5. Keeping updated with the process at all times."
"It has been a great experience working with you and your team. Thank you for making it a stress-free and easy process. Your professionalism is top-class and we really appreciated receiving the updates as the process moved along. We looked at a number of companies and Rand Rescue was the most competitive. We would highly recommend your service to other expats needing to get their rands rescued. Thank you."
"I have really enjoyed working with Rand Rescue and you have done an absolutely fantastic job. Your standard of professionalism is very high and you provide complete peace of mind during the process. I will most certainly advise anyone who requires funds extraction out of South Africa to contact your company."
"I have no words to express my huge gratitude for all your help. A million thank you's."
"We cannot thank you and your brilliant team enough for the absolutely amazing service you have provided. The fact that everything to the slightest detail was dealt with in such a professional manor has made this exercise so simple. I would not hesitate to recommend you and your team. Thanks again, you guys are the best!"
"Thank you so much for everything. What a great job you did, I really appreciate it."
"Thank you very much for the excellent service, you guys do a very good job. My wife and I really appreciate everything you've done for us, we will definitely recommend you to all our friends and family. All the best with future endeavours."
"Thank you very much to all of you!! I can't tell you how grateful I am to get this saga resolved. Every member of your team has been a pleasure to work with and incredibly responsive, efficient and friendly. Matt has also done a superb job on the tax side. I feel a special debt of gratitude to him because I know that dealing with SARS is especially frustrating."
"Sjoe...ek het nie woorde nie...en ek is 'n skrywer, so dit sê iets! Julle diens was soos Eskom in 1992...TOP KLAS. Baie, baie dankie! Ek sal julle aanbeveel vir enige iemand wat oor my pad kom. Aan jou en jou span: Julle is puik, puik, puik! Baie dankie vir julle puik diens!"
"It was an absolute pleasure working with Elena and the Rand Rescue team. The friendly and professional service made the Financial Emigration process stress free."
"Just a note to say thank you very much for all the time and effort your professional service throughout the whole process. It's been a pleasure working with you. We are sure to put your name out there in the community with good references for a Job Well Done!! "
I worked with Leigh Plimmer to move my and my wife's money from South Africa to Canada. Wow, just wow! You just don't get this level of service anywhere anymore!! Leigh is super responsive, deliver on her promises and its just overall a pleasure to work with her and Rand Rescue. I will recommend Rand Rescue and Leigh Plimmer to anyone without any hesitation!!
"Thank you so much for recovering my Rands . We as a family , sincerely appreciate all you efforts. Given the opportunity, I will not hesitate recommending you in the future. Our sincere thanks and gratitude."
"I am so so over the moon with this process so far, with your service, with your delivery and most of all, your communications throughout this process! That's why I love South Africans - because we just get the job done!"
"Thank you Reeva for your kind and helpful assistance with the transfer of our money. No matter how silly the questions or unsure we were you replied immediately to reassure us and advised us to set our minds at rest. Will recommend you anytime without hesitation. Thank you Reeva and Rand Rescue."
"Once again, thank you to both you and Peter for your outstanding work. I am so relieved to have this finally sorted out!!! I would be very happy to recommend you in the future."
"I would like to thank you and everyone at Rand Rescue for the exemplary assistance you have given me in surrendering my Liberty Life policies. Everyone I have dealt with has been efficient, prompt and easy to communicate with, and I would not hesitate to recommend your services to anyone looking for the same type of assistance."
"I don't believe that I have experienced such outstanding service from a company anywhere in the world and I have been around it a few times!!! I really do appreciate your patience, understanding and efficiency undertaking this very daunting task for both of us."
"Reeva Cutting from the Australian office has made our transfers seamless. Her knowledge about international transfers made us feel at ease from day one. I would really recommend Rand Rescue for any transfers."
"Thank you for completing the transfer of my retirement annuity, I must say that what seemed like a complicated process, you made it really easy for me. Working through the process I always felt that I was dealing with professionals that were well versed in getting the best result for me. I would highly recommend your company to anyone who would benefit from the services your company offers."
"Service was awesome thank you."
"Thank you for the efficient and friendly service. It would have been near to impossible to complete the emigration process without your expertise. Your network within the financial, governmental and business world in SA is invaluable. Trying to manage the process from abroad without your help would be a nightmare. With you on our side it was painless and needless to say successful. We will gladly refer others to make use of your service."
"The process has been "hassle free" on my end. Thank you for all your assistance with my process of financial emigration. I have received fantastic service from the Rand Rescue team and I will most definitely refer others seeking the services you offer"
"Good news funds have arrived in my bank in UK, would like to thank you and your team for the professional and prompt work you have done. When we started out on this Journey a few months ago I wasn't too sure if any funds could be retrieved, but thanks to your company being able to navigate the many obstacles, which we would not have been able to do on our own from UK, success has been achieved. Will be recommending your business to all of my expat friends many thanks."
"THANKS for all your help. I will definitely tell all I know to use your services to get any money out of SA. It was a pleasure to deal with you – no headaches!"
"My experience with your company and with yourself in this matter has been entirely positive. If at any time in the future you would like me to liaise with a client, or a potential client, in this country please contact me, by e/mail or telephone. I would be only too pleased to be of assistance."
Ready to Get Started?
Whether you're considering tax emigration or need to transfer your rands overseas, Rand Rescue is here to help you.