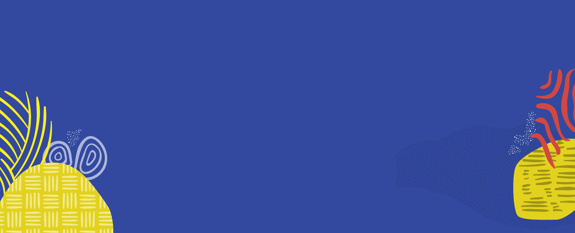 Tax Emigration From South Africa
Tax emigration can help you close your financial affairs with South Africa and SARS.
Rand Rescue can help you complete tax emigration from South Africa.
Tax emigration is the process by which you change your residency status for tax purposes. After the process has been completed, you are regarded as tax non-resident by SARS.
Tax emigration holds immense significance as it involves disentangling yourself from the South African tax system while establishing compliance with the tax laws of your new country of residence. Unlike regular emigration, where physical relocation is the primary focus, tax emigration involves addressing complex financial and tax considerations. By undergoing tax emigration, you ensure that your income, assets, and investments are appropriately managed within the context of your new tax jurisdiction.
At Rand Rescue, our team of seasoned experts possesses a deep understanding of the intricacies involved in tax emigration. We are well-equipped to guide you through the transition, helping you navigate the challenges associated with cross-border tax regulations.
Whether you're a business owner, an investor, or someone with a diverse portfolio, our team is adept at tailoring solutions that align with your goals and circumstances.
Tax Emigration from South Africa
Starting from 1 March 2021, a significant change took place in the financial emigration process: the SARB (South African Reserve Bank) component was eliminated, leaving only the SARS (South African Revenue Service) aspect to consider.
This shift implies that tax residents are now liable to pay taxes on their global income and assets, with specific exemptions and exclusions applied. Conversely, non-residents are obligated to pay taxes solely on income and assets within South Africa.
By completing the tax emigration process, you may also be able to access your South African retirement funds before they mature, provided that you have been tax resident of another country for a consecutive period of at least three years.
The Tax Emigration Process
Embark on a streamlined Tax Emigration journey with Rand Rescue, ensuring a successful transition to non-resident status with SARS and access to your retirement annuities now.
1
Initial Registration & Consent
Get in touch for your free quote for tax emigration. We'll provide you with a consent form that authorises Rand Rescue to obtain your policy details and provide you with a free quote for tax emigration from South Africa.
2
Acceptance
Once you've accepted our quote, we'll send you an online emigration questionnaire. This comprehensive form enables us to complete all your required paperwork and list of what supporting documents we will need from you.
3
Application
Upon receiving your completed and signed forms along with supporting documents, we'll begin processing your application through the bank, SARS, and the relevant policy assurers.
4
Completion
Once your funds have paid out and been transferred to your international bank account, we'll send you all the relevant completion documents. You are then able to complete your final tax return and then deregister from SARS.
What You Need To Know About Tax Emigration From South Africa
Approved International Transfer (AIT)
When completing tax emigration from South Africa and remitting funds out of the country, part of the process will include applying for an Approved International Transfer (AIT) from SARS, formerly known as a tax emigration clearance. In order to be granted your AIT from SARS, your tax profile must be completely up to date with no outstanding returns or outstanding debts to SARS.
Changing Your Tax Residency Status
It's important to note that a change in tax residency status holds implications for your tax obligations in South Africa. The adjustment in your tax status will influence the way your returns are assessed moving forward.
Additionally, the year in which your tax residency status changes to non-resident could entail a potential deemed capital gains tax (CGT) disposal, depending on the nature of your assets and their location at that time. Once you are no longer considered a tax resident in South Africa, your tax liability only applies to South African-sourced income and assets, as opposed to worldwide income and assets.
How Long Does Tax Emigration Take?
Completing tax emigration from South Africa typically takes around 6 months, commencing from the time your completed application forms and supporting documents are received at Rand Rescue. However, there are sometimes delays at SARS and the policy assurers, especially around holiday periods and this can result in delays beyond our control.
What Happens Once I've Received My Funds?
After you've received your funds overseas, we will send you all the relevant completion documents, such as policy documents and communications from SARS.
If you have received any funds as part of your tax emigration, you'll need to complete one final tax return when the next filing season opens at SARS usually around July of each year. Once submitted, you'll then be able to deregister from SARS, which is the final step needed to officially close your profile with SARS completely.
"Just a note to say thank you very much for all the time and effort your professional service throughout the whole process. It's been a pleasure working with you. We are sure to put your name out there in the community with good references for a Job Well Done!! "
Thank you so much for recovering my Rands . We as a family , sincerely appreciate all you efforts. Given the opportunity, I will not hesitate recommending you in the future. Our sincere thanks and gratitude.
"I am so so over the moon with this process so far, with your service, with your delivery and most of all, your communications throughout this process! That's why I love South Africans - because we just get the job done!"
"I would like to thank you and everyone at Rand Rescue for the exemplary assistance you have given me in surrendering my Liberty Life policies. Everyone I have dealt with has been efficient, prompt and easy to communicate with, and I would not hesitate to recommend your services to anyone looking for the same type of assistance."