Most every South African forum online features a maelstrom of discussions around emigration and immigration. For the most part, these discussions are centred on emigration – which is the act of leaving one's country – with most people focusing on reasons to leave as opposed to opportunities offered by a specific host country.
Such fixation on drivers for emigration is entirely reasonable, but it also makes it more difficult for those who plan on emigrating to gain pointed insights on the pull factors. Likewise, most immigration platforms focus exclusively on the benefits, protocols and processes for a specific region and particular group – not taking into consideration that many people don't have a specific place in mind once the bug bites.
Rand Rescue takes a look at some of the subcultures of immigration and the particular benefits and destinations for their needs.
Where do you fit in?
We cover a few broad persona profiles or emigrant profiles below. These aren't restrictive, but focused on the mean dynamics and characteristics of various groups based on the most common traits of each. Some of these may overlap and some characteristics may not be applicable across the board, but it should give you a general idea of where you fit in.
The traditional family unit
Group characteristics
Conventional family unit

Married parents, aged 45 – 60

Hierarchical family structure

3 – 4 children, aged 10 – 26

Deeply religious

Conservative to centrist political views

Middle to upper-middle income brackets

Travel focused on recurrence and familiarity

Social activities restricted to inner circle

Significant savings – but this is mostly due to accumulation as there is
The traditional family unit maintains a conservative stance on family, business hierarchies, values, politics, culture and religion. This group follows conventional views on gender roles. The male head of household generally has far greater professional experience and is responsible for executive decisions around finance, association and the autonomy of their nuclear family unit.
These groups do not appreciate rapid change, extensive cultural and social integration, non-traditional views on parenting, schooling, and gender. These families tend to travel to the same destinations, or choose destinations which allow for interpersonal activities and experiences among the family members. They like to frequent the same restaurants and participate in the same activities on weekends and during holidays.
Benefits of immigration and suitable destinations
For the traditional family, immigration offers their family an opportunity to sustain their existing values in a space which safeguards them from rapid change, political or economic uncertainty and sudden socio political upheaval.
These families draw the greatest benefit from immigration to regions that have relatively conservative views, Christian values, and stable economies which are pro-capitalist. They prefer properties with sufficient space, security and privacy with quick access to their preferred schools, churches, grocers and recreational spots. While these requirements can be met in different locations worldwide, they integrate easier in places where English is the common tongue, or in areas which already have a significant South African immigrant population. These families prefer to live near large cities and towns but prefer the outskirts of metropolitan cities which offer a more relaxed way of life. They prefer areas which have a similar climate to their native country.
Immigration can renew ties between family members as they look to each other for support in acclimatising to their new homes.
Preferred destinations
Traditional families may prefer the following destinations for relocation:
Canterbury – New Zealand

The Woodlands – Texas, USA

Barneveld – The Netherlands

Bournemouth – England

Sydney – Australia

Lombardy – Italy

Sarmiento – Argentina

Fort Smith – Arkansas, USA

Urk – The Netherlands

Geneva – Switzerland

Kaiserslautern – Germany

Alberta – Canada

Roma – Australia

Great Falls – Montana, USA

Milton Keynes – England

Grand Rapids – Michigan, USA

Nelson – New Zealand

Lexington – Kentucky, USA

Westport – Republic of Ireland

Brisbane – Australia

New Plymouth – New Zealand

Nashville – Tennessee, USA

Florence – Italy

Launceston – Australia

Atlanta – Georgia, USA



The Young and the Restless
The Young and the Restless refers to young adults who have limited responsibilities and also limited skills or tertiary education. Many of them prefer to set their formal education aside until they've discovered what it is they really want to do.
Although they don't necessarily qualify for the top visas, they can easily find seasonal work or pursue other routes to immigration such as formal studies. They are happy to share quarters with others and can live in smaller spaces. Even if certain places are more expensive, these young adults can generate an income via various sources of income and also expect higher wages in certain places.
Group characteristics
Single individuals often relocating with other friends

Matriculated with partial tertiary education

Aged 21 – 25

Minimal professional experience

Liberal views and values

Tech savvy

Lower to middle income bracket

Childless

Travel motivated by social factors

Socially active across platforms and cultures
Benefits of immigration
For the Young and Restless group, immigration offers them an opportunity to experience various cultures, grow their social circle and gain exposure to new ideas with likeminded people. Given they don't have as many responsibilities as other groups, immigration at this age carries fewer burdens.
This group likes to experience bustling cities, but need to be aware of costs in such areas. The focus is therefore to find locations which are affordable and entertaining alike.
Preferred destinations
Suitable destinations for this group include:
San Francisco – California, USA

Cairns – Australia

Hanoi – Vietnam

Lisbon – Portugal

La Paz – Bolivia

Montreal – Canada

Prague – Czech Republic

Incheon – South Korea

Budapest – Hungary

Santiago – Chile

Melbourne – Australia

Key West – Florida, USA

Vientiane – Laos

Antigua – Guatemala

Chiang Mai – Thailand

Ho Chi Minh City – Vietnam

Ithaca – New York, USA

Amsterdam – the Netherlands

Rio de Janeiro – Brazil

Goa – India

Rotorua – New Zealand

Darwin – Australia

Bar Harbor – Maine, USA

San Jose – Costa Rica

Barcelona – Spain

Granada – Nicaragua
The Newlyweds
This group has many characteristics of other groups with the distinction that responsibility for decisions and finances are shared. While there may also be an income disparity between the two people in the partnership, this is generally not as steep as with the traditional family and it's also not specifically skewed towards one gender.
Such couples often find work in the same industry or even at the same company – predominantly in the tech, education and hospitality industries.
Group characteristics
Committed partnership or married for 1 – 4 years.

Completed/partial tertiary education

Ages 25 – 32

Middle income bracket

Some professional experience, 3 – 6 years

Centrist to liberal ideologies

Childless

Pets

Active travellers

Recreational pursuits
Benefits of immigration
Immigration benefits these couples in that it offers them a way to experience the world together – something which can be a rather one-sided affair in relationships where only one party travels for work. This arrangement has the added benefit of safety, as the duo can rely on each other for advice, companionship and health.
Immigration as a childless unit also offers the party opportunities to engage in recreational pursuits and indulge their joint interests. The couple will often save up for periods and use their savings for intermittent travel or other experiences. Earning an income in a currency which is stronger than the Rand also makes it more affordable to make frequent visits to SA to see friends and family.
Since the couple is not necessarily concerned with settling into any fixed lifestyle or location, they are also more open to exploring places which are quite divergent from their former homes in terms of culture, climate and economy. They are just as willing to spend a bit more for a small apartment in a more costly city as they are to spend time in rural towns or even at backpackers on occasion. This allows them to scope out suitable destinations for eventual settling.
Preferred destinations
The immigrant couple will fit in well in the following locations:
Phuket – Thailand

Las Vegas – Nevada, USA

San Pedro La Laguna – Guatemala

Dubai – United Arab Emirates

Vancouver – Canada

Buenos Aires – Argentina

Doha – Qatar

Jinja – Uganda

Lima – Peru

New York – New York, USA

Melbourne – Australia

London – England

Bali – Indonesia

Canary Islands – Spain

Roatán – Honduras

Bangkok – Thailand

Berlin – Germany

Seoul – South Korea

Helsinki – Finland

Guangzhou – China

Wellington – New Zealand

Chicago – Illinois, USA

Brisbane – Australia

Edinburgh – Scotland

Vienna – Austria
The Professionals
This group places high value on independence – they are highly educated, skilled and world wise. Since their positions often require a high level of tact and professionalism, they tend to value privacy highly, and tend to have a small circle of trust.
They will most probably have had significant exposure to other cultures before immigration, as such they are comfortable settling in locations which others may not find suitable – especially as singletons. Long work hours and frequent travelling means that these people don't accumulate many personal possessions, don't have plans for building a family and will rarely own any pets. They are also more prone to maintaining long-distance relationships than cohabiting. The lack of such personal responsibilities paired with a high income allows them to splurge on the finer things in life.
They prefer living in areas which are cosmopolitan. They often maintain semi-permanent residences in various jurisdictions or own a fixed property such as a condo in a particular location and reside in hotels during their travels. The pressures of business often see them seeking solace in the outdoors, remote expeditions and cultural experiences off the beaten track.
Group characteristics
Single individuals/remote partnership

Tertiary qualification

Upper-middle to higher income bracket

Decidedly left or right aligned ideologies

High level of professional expertise

Aged 29 – 43

Niche professional skills

High focus on personal health and wellbeing

Travel driven by unique and unconventional experience

High focus on privacy and autonomy

Lax ties with family or social groups

Preferred brands and providers

Online social networking mostly focused on professional and wellness interests

Support for environmental, conservation, innovation and humanitarian pursuits
Benefits of immigration
Immigration offers these individuals a way to build their professional network, indulge in unique experiences, engage with thought leaders and gain exposure to cultures and places which may be out of reach for others. They are eager to engage with new cultures, languages and industries. They tend to relocate several times throughout their careers or engage with businesses and industries with international representation.
Immigration suits their lifestyles and life goals as the need for maintaining a certain professional and public persona is balanced out by divergent experiences and interactions. This moving around also supports the independence they seek in personal relationships and friendships as they aren't tied down.
Preferred destinations
Orlando, Florida – USA

Dubai – United Arab Emirates

Singapore

Seattle – Washington State, USA

Budapest – Hungary

Hong Kong – China

Frankfurt – Germany

Zurich – Switzerland

Mumbai – India

Toronto – Canada

Guernsey – British Crown Dependency

Tel Aviv – Israel

Berlin – Germany

Sydney – Australia

Warsaw – Poland

Tallinn – Estonia

Sofia – Bulgaria

Paris – France

Cayman Islands – British Overseas Territory

Malta

Casablanca – Morocco

Isle of Man – British Crown Dependency

Aruba – Kingdom of the Netherlands, Caribbean Sea
The Empty Nest
The late-stage couple whose children have flown the coop tend to differ somewhat from the traditional family in that they are not necessarily immigrating to flee the current political climate, but rather to find a peaceful way of life as their children are generally quite independent at this stage.
These individuals will generally have accumulated significant savings which offers them a choice of destinations to settle in. Like the traditional family there is also often an income disparity between the two heads of household, but unlike the traditional family this is not necessarily due to conservative views on gender roles but often due to the husband having sufficient income that an additional income isn't necessary. As such, the wife will often have numerous hobbies or community projects – the couple have unique interests and recreational activities, but also enjoy spending time together.
Group characteristics
Retired couple, aged 52 – 68

Children aged 21 – 35

Middle to upper income bracket

Centrist views – with left or right leaning tendencies

Sizeable retirement savings

Interests in crafts and light sporting activities (golf, hiking, swimming, boating)

Social circle limited to couple, children and other couples/lifelong friends or business partners

Tertiary education or highly skilled

Interest in community projects
Benefits of immigration
Immigration gives this couple an opportunity to indulge their own interests, experience travel and adventures left on the backburner for several years, and experience nature unencumbered.
They may immigrate to areas where their children have already resettled, but this is not always the case as the focus is primarily on enjoying their retirement years together with the bulk of their familial responsibilities now passed.
Preferred destinations
Panama City – Panama

Valencia – Spain

George Town – Malaysia

Ubud – Bali

Stow-on-the-Wold – England

Auckland – New Zealand

Medellin – Colombia

Lisbon – Portugal

Taos – New Mexico, USA

Arrowtown – New Zealand

Stowe – Vermont, USA

Grindelwald – Switzerland

Queenstown – New Zealand

Peebles – Scotland

Betws-y-Coed – Wales

Gordes – France

Oia, Santorini – Greece

Kirkcudbright – Scotland

Siena – Italy

Portland – Oregon, USA

Reykjavik – Iceland

Accra – Ghana

Windhoek – Namibia
The Starter Family
The Starter Family also has significant overlap with other groups with numerous distinctions. These families are often less world wise, even though they may be of divergent ethnicities of cultures – mostly due to financial constraints.
They are cautious, though not necessarily conservative, and have their sites set on offering their children a better future and gaining entry to professional growth which elude them due to educational limitations. These individuals will often have more than one job and pursue education and training over an extended period after hours or during workshops.
Although they earn a lower income, they tend to work wisely with their money and will splurge on things like their children's education and extracurricular activities.
Group characteristics
Small family unit

Adults aged 28 – 38

1 – 2 children, aged 1 – 10

Pets

Some/incomplete tertiary education

Often employed in construction, administration, service, agricultural or service industries.

Lower middle income

Family may be blended and multicultural

May be less social and focus predominantly on family-oriented activities
Benefits of immigration
Immigration is often a bit harder to achieve for these individuals, but once they've gained entry it offers them opportunities they will not have had back home. Though they will need to cut down on expenses in order to afford housing, education and to ensure their new neighbours and colleagues that they are professional, such illiberal spending will pay off in the long run as they tend to gain far better benefits in their new homes. This may include health cover, subsidised education, performance bonuses, enhanced retirement plans, expedited upskilling and so forth.
For these families it's important to relocate to areas which give them hopes of a better lifestyle and entry to better social groups and professions. They want to be as close as possible to the classes which have evaded them thus far, but should also consider the cost of living.
Preferred destinations
Ho Chi Minh City – Vietnam

Calgary – Canada

Christchurch – New Zealand

Sofia – Bulgaria

Austin – Texas, USA

Kuala Lumpur – Malaysia

Porto – Portugal

Daejeon – South Korea

Vilnius – Lithuania

Adelaide – Australia

Santiago – Chile

Brisbane – Australia

Raleigh – North Carolina, USA

Winnipeg – Canada

Palmerston North – New Zealand

Córdoba – Argentina

Gaborone – Botswana

Riyadh – Saudi Arabia

Edmonton – Canada

Manila – Philippines

Atlanta – Georgia, USA
The Cultured Explorers
The Cultured Explorers is a unique group whose immigration is aimed at immersing themselves in the exploration of a particular topic, theme or society. This is usually driven by professional interest – whether as writers, historians, anthropologists, geologists, academics or the study of highly particular phenomena. Such phenomena may be cultural, social, political or environmental.
They may be interested in a particular species, a rock formation, ancient civilizations and so forth. These individuals tend to be solo travellers who are highly educated and have few family and social ties. They may be widowed or divorced, although many of them simply never engage with long-term relationships as their fixation on certain subject matter and long periods spent in different locations makes such relationships impractical
Group characteristics
Single individuals

Aged 48 – 75

Highly educated and skilled

Interest in niche topics

Significant savings due to a lack of responsibilities and disinterest in frugal living

Generally liberal-minded, but may come off as conservative

Few social ties – restricted to professional and academic relationships

Low tech uptake (with the exception of technologies used in their specific field) – mostly out due to preference

Open to cultural experiences, though their reserved nature and limited social acuity may make them seem unapproachable

Little interest in accumulation of possessions and assets – with the exception of artefacts and collectables of sentimental value
Benefits of immigration
One may wonder why there would be benefits to immigration for individuals who are already well travelled, but there are specific pros for this group.
For the most part these individuals don't immigrate simply because they may not see the need. Given their fixation with particular subject matter, they may overlook the implications of travelling solo for extended periods at an advanced age. Since they are generally quite healthy and wealthy, this may make them less mindful of the necessity to keep their admin updated, know how to access their benefits or healthcare information at short notice, or what regulations, requirements and restrictions apply to these.
While they are highly educated and intelligent, their disinterest in things that the general population find important may leave them out of touch with sociopolitical, legislative or administrative changes which apply to their assets, policies and rights as international travellers.
Given their financial status as well as a focus on simple living, it's entirely within their reach to purchase more than one property in various jurisdictions, hold assets in these regions and assign brokers or assistants to keep their affairs in order. Immigration – or even dual-citizenship – will also circumvent administrative hurdles to travel which they may find increasingly perplexing and vexing over the years.
Preferred destinations
Suitable destinations for this group include:
Cambridge – England

Kyoto – Japan

St. Petersburg – Russia

Petra – Jordan

Taos Pueblo – New Mexico, USA

Goreme – Turkey

Luang Prabang – Laos

Chefchaouen – Morocco

Maramureș – România

Kagbeni – Nepal

Alexandria – Egypt

Lausanne – Switzerland

Innsbruck – Austria

Galway – Ireland

Dunedin – New Zealand

Valparaíso – Chile

Timbuktu – Mali

Cartagena – Colombia

Siem Reap – Cambodia

Athens – Greece

Tromsø – Norway

Ljubljana – Slovenia

Cairns – Australia

Salamanca – Spain

Paphos – Cyprus

Ushuaia – Argentina

Heraklion – Greece
Gen-new Globetrotters
This group overlaps most with the Young and the Restless and Newlyweds, but they bear the distinction of both being able to afford their jetsetting, and having a far different drive for their experiences.
This group includes influencers, entertainers, sports enthusiasts, bloggers, vloggers and buyers. They gain entry into upper class society either through family riches or their influencer lifestyles which make them enticing brand ambassadors for organisations.
Although the group generally focuses on particular themes or interests to drive the content they generate and brands they engage – these topics don't hold as much personal value as for the Cultured Explorer, for instance, and they are known to focus on new brands, businesses and social interests to remain relevant and maintain their market traction and income streams.
Group characteristics
Single individuals or couples

Ages 21 – 33

Upper income bracket

High focus on aesthetics, beauty and appearance

Interest in luxury brands and experiences

Secondary education, may have tertiary education which has been discarded

Intense and ceaseless online activity

Focused on current affairs – but often with limited/flawed insights

Expect impeccable service

Intolerance for inconvenience

Charismatic, but may be perceived as inauthentic
Benefits of immigration
For this group immigration affirms their status and grants them opportunities to engage with the brands, collateral, icons, venues and experiences which are admired and sought out by others.
While they can maintain a jet setting lifestyle without settling on a particular location, it's in their interest to choose a home base which sates their desire for engaging with high-flyers. This is particularly crucial if their pursuits rely on constant influencer marketing and can't be indefinitely sustained by inheritance, allowances or trust fund income.
Preferred destinations
Suitable destinations for this group include:
Los Angeles – California, USA

Bora Bora – French Polynesia

Aspen – Colorado, USA

Capri – Italy

Salzburg – Austria

London – England

Rio de Janeiro – Brazil

Tokyo – Japan

Rangali Island – Maldives

Axpe – Spain

Sydney – Australia

Riyadh – Saudi Arabia

Abu Dhabi – United Arab Emirates

Las Vegas – Nevada, USA

Toronto – Canada

Monaco

Hong Kong – China

Mykonos – Greece

St. Barts – The Caribbean

Akureyri – Iceland

Matamata – New Zealand

Ouarzazate – Morocco

Taormina – Italy

Kaatsheuvel – The Netherlands

Göreme – Turkey

Tobermory – Scotland

Ibiza – Spain

Tulum – Mexico

St. Tropez – French Riviera

Wolfsburg – Germany

Menton – France

Milan – Italy
The Diplomatic Diaspora
Diaspora may be a misnomer in this regard since diplomats don't tend to originate from any particular part of the world – but it's suitable in this context since this subculture includes people with similar goals. Their primary interest is that of socio-political and socio-economic affairs.
This group is happy to make any and all concessions to work their way to the top and gain access to leaders and decision-makers who represent their own ideologies as well as those whose ideologies oppose theirs. They are usually highly educated and pursue their academic upskilling throughout their careers. While they have an extensive network of contacts, they are acutely aware of tact and privacy and steer clear of activity which could tarnish their image and careers.
These individuals tend to steer clear of romantic partnerships and have little interest in starting families – though this may become a necessity if they advance far in their political careers
Group characteristics
Single individuals

Aged 26 – 32

Highly educated with a focus on Ivy-league institutions

Eloquent and well-presented

Few close social and family ties

Private

Large investment portfolio

Well-read and informed, though they tend to reserve their views until they have secured higher positions in politics

Limited information available online

May own some property – though this is often for investment purposes only

Focus on aesthetics and luxury engagements – but unlike other groups this is mostly for PR purposes and not aimed at self-indulgence

Preference for specific brands, labels, goods and service providers
Benefits of immigration
This group will often be required to relocate more than once and may not consider permanent immigration for this very reason.
While their relocation may be dictated by the administrations they serve, they could benefit from immigration to strategic locations which offer them quick access to travel, embassies and locations of frequent foreign affairs and global engagement.
Preferred destinations
Suitable destinations for this group include:
Washington DC – Washington, USA

Brussels – Belgium

Ottawa – Canada

Berlin – Germany

Canberra – Australia

Nairobi – Kenya

Dakar – Senegal

Tunis – Tunisia

Brasilia – Brazil

New Delhi – India

Geneva – Switzerland

Singapore

London – England

Davos – Switzerland

Abu Dhabi – United Arab Emirates

Addis Ababa – Ethiopia

Abuja – Nigeria

Montevideo – Uruguay

La Paz – Bolivia

Mostar – Bosnia and Herzegovina

Hoi An – Vietnam
The Fan-atics
Our last entry may seem a bit unusual, but there is a particular subculture which is fuelled by fandom. For the most part this relates to sporting activities – whether rugby, cricket, racing, winter sports or similar events and fandoms.
This group is rather unusual in that they tend to maintain long-term relationships and have families, but one of the heads of family will travel extensively to pursue their interests during specific periods while the rest of the family don't always partake.
Group characteristics
Married/long–term partnerships

1 – 2 children, aged 2 – 14

Middle to higher-middle income bracket

Extensive social circle with frequent social events

Highly skilled and/or with some tertiary education

Frugal spending, often via debt

Significant interest in sporting events

Active on social media

Blended families as these individuals tend to have marital strain

Usually maintain long-term friendships with people throughout their lifetimes

Generally quite liberal, though there could be conflicting views
Benefits of immigration
The Fan-atics tend to see significant family and financial strain which isn't always clear to their social circle. This is usually due to disparate lifestyles and impulsive spending behaviours. Since they are driven to experience and engage with their social circle in grandiose events, one or either partner may be prone to splurging.
Immigration is beneficial for this group to maintain the integrity of their family. Given certain sporting and other events occur in the same locations worldwide for the most part, it would make sense to relocate to an area which offers the most engagement in this regard while also limiting time apart. The crucial consideration is whether the location will offer spouses and children similar exciting opportunities without cutting them off from their own social circles and support systems.
While these individuals tend to earn sizable incomes, it's also crucial to rein in their debt – so consideration should be given for cost-of-living and the feasibility of sustaining their lifestyles over the long term.
Preferred destinations
Suitable destinations for this group include:
Indianapolis – USA

Maranello – Italy

Vancouver – Canada

Barcelona – Spain

Bathurst – Australia

Costa del Sol – Spain

Moscow – Russia

Daytona Beach – Florida, USA

Silverstone – England

Auckland – New Zealand

Le Mans – France

Whistler – Canada

Austin – Texas, USA

Manchester – England

Mumbai – India

Beijing – China

Bridgetown – Barbados

Denver – Colorado, USA

Kuala Lumpur – Malaysia

Algarve – Portugal

Dublin – Ireland

Krakow – Poland

Siem Reap – Cambodia

Cusco – Peru

St. Louis – Missouri, USA

Cairns – Australia

Buenos Aires – Argentina

Istanbul – Turkey

Voss – Norway
Have you found your perfect spot?
If you have your sights set on your next destination and need help with your cross-border finance, get in touch and Rand Rescue will get back to you to discuss your needs and see how we can help you move your Rands abroad.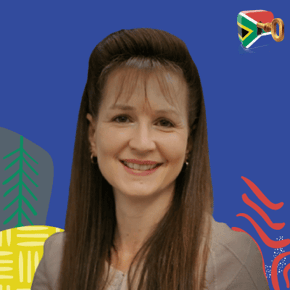 Mandie van Dyk, Office Manager
With a solid background encompassing 9 years of administrative and personal assistant roles within New Zealand's local government sector, Mandie brings a wealth of experience to the table. Her adeptness in administration makes her a valuable asset, currently holding the position of Office Manager at our New Zealand headquarters. In this capacity, she expertly manages the coordination of tasks and ensures the smooth flow of operations. By collaborating closely with the South African office, partners, and providers, Mandie orchestrates seamless communication, a vital factor in facilitating the reunification of clients with their funds. Mandie's dedication and contribution extend further as a share holder of Rand Rescue.